Management Team
The success of Northwestern Mutual-Tallahassee can be directly attributed to the high quality of leadership and the strength of our management team. Our goal is to ensure the continued success of our financial representatives by providing the proper guidance and support to help them experience both personal and professional growth.
Meet the Northwestern Mutual -Tallahassee Management Team: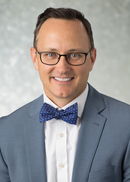 Managing Director
Office 850-513-3338
In 2011, Ben Gantt assumed Managing Director responsibilities for Northwestern Mutual's Tallahssee, FL District office serving the north Florida and south Georgia area.  As one of Northwestern Mutual's exciting young leaders, he brings the experience of a strong successful personal financial services practice, personal energy and a deep commitment to service to this position.
Professional Accomplishments
In 2007, Ben entered management as a Field Director where he worked to build a strong sales unit. Ben's success and expertise in Disability Insurance led to his appointment as the Disability Insurance Specialist for the network.
In addition to serving as Managing Director, Ben has developed an overall balanced personal practice focusing on both insurance and investments to provide clients with comprehensive financial planning. He has been ranked  as one of Northwestern Mutual's north Florida top five producers for the last seven years.
When Ben was appointed Managing Director in 2011, he was excited to have an impact on the culture in the office and help others see what is possible through this career while focusing on leading by example.
Personal
Ben and his wife, Bambi reside in Tallahassee along with their twins, Kayson and Gentry, and two younger sons, Deaton and Lincoln.
In his off hours, Ben spends time with his family swimming, playing and coaching little league baseball and football and  quarterbacking on a city league flag football team.  He and Bambi are active Seminole Boosters and never miss a game.
Ben and Bambi are grateful supporters of the March of Dimes as they experienced first hand the wonderful work this organization does with the premature birth of their twins at 27 weeks.  They have also been supporters of the Muscular Dystrophy Foundation, Ernie Sims Big HITS Foundation , and for the last three years Ben has sponsored the Way-FM Christian Radio Station's Christmas concert.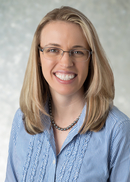 April Shockey, ChFC®, CLU®, CASL®
Director of Operations
april.shockey@nm.com
Office 850-513-3302
As Director of Operations for Northwestern Mutual-Tallahassee, April is responsible for developing and executing operational strategy in support of the overall business plan and strategic direction of the operation. She creates the systems to enhance, track and measure the results of recruiting and development of under 5 year financial representatives. April coaches and develops financial representatives under 2 years in the business. .
Professional Accomplishments
April joined Northwestern Mutual in 2003 and has her CLU® and ChFC® designations, 2-15 Life, Health, Variable Annuity license and Long-term care license along with her Series 6 Investment license.
Personal
When April is not working, she enjoys spending time with her husband who is currently attending seminary at Reformed Theological Seminary.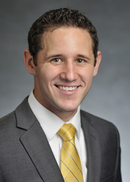 Field Director
Office 850-513-3358
As Field Director, Bryson focuses his time on helping new financial representatives get off to a fast start in the financial services industry.
Professional Accomplishments
Bryson was offered a full time advisor position in his first year and was selected as New Representative of the year in Northwestern Mutual's North Florida and South Georgia Region.  He was also one of three nominees for Tallahassee's top 40 under 40 financial professionals. 
Personal
Bryson is a native of Jacksonville, FL who traveled west to Tallahassee to attend Florida State University College of Business.    He and his wife Christa put down their roots in Tallahassee after Bryson thrived in  Northwestern Mutual's internship program.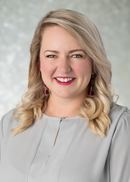 Heather Suber
Director of Recruitment and Development
heather.suber@nm.com
Office 850-513-3308
As Director of Recruitment and Development Heather leads the horizontal growth of Northwestern Mutual-Tallahassee. This includes recruiting and selection, leadership development, college marketing, and early productivity. She ensures new advisors understand and implement the core essential business processes needed to grow their career with Northwestern Mutual. 
Professional Accomplishments:
Heather has her 2-15 Life, Health, and Variable Annuity license along with her Series 6 and 63 Investment license.  She became a Northwestern Mutual Certified Coach in April 2017. 
Personal:
From Tallahassee, Heather graduated May 2013 from Florida State University with a B.S. in Political Science. She joined Northwestern Mutual just before graduation in April 2013.  Heather and her husband Matthew surprised their guests by getting married at their engagement party in November 2016.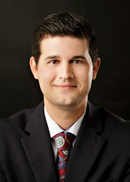 College Unit Director
Office 850-513-3329
Office 941-224-2880
As College Unit Director, Joshua focuses his time on providing college students with an internship that allows them to gain real-world, hands on experience working in the financial services industry.
Professional Accomplishments
Joshua spent his teen years abroad in Madrid, Spain. While overseas, Joshua completed his international bachelorette in Biology and played international U17 soccer. He then transferred to Florida State University to complete his degree in History. 
Personal
Joshua and his lovely bride, Danica, have two little boys, Elliott, 2, and baby Dax,  born in June 2016.  Days are filled with baby bottles, playdates and soaking up the sweet snuggles and smiles of their adorable little guys. 
Joshua and Danica are active members of Element 3 Church and, believing fellowship is important, host a growth group at their home each week. This close knit group includes members from various other churches throughout the Tallahassee area.
Josh likes to perfect his golf swing when time allows and enjoys being active and walking their pup Bruno.